"

While on a film production job in Abu Dhabi, I had little free time. And with the free time I did have —

 despite the fact that sleeping was a luxury during the seven day long shoot

— I decided not to sleep. Instead, I decided to visit the Sheikh Zayed Grande Mosque. I was able to visit the place twice. Once during the day and once after dark. Having visited the mosque during the day the first time around, I soon realised that I needed to come back at night to be able to take the shot that I was really after. And I'm glad that I did, for it was later awarded First Place in National Geographic's 'Best of 2015'.

"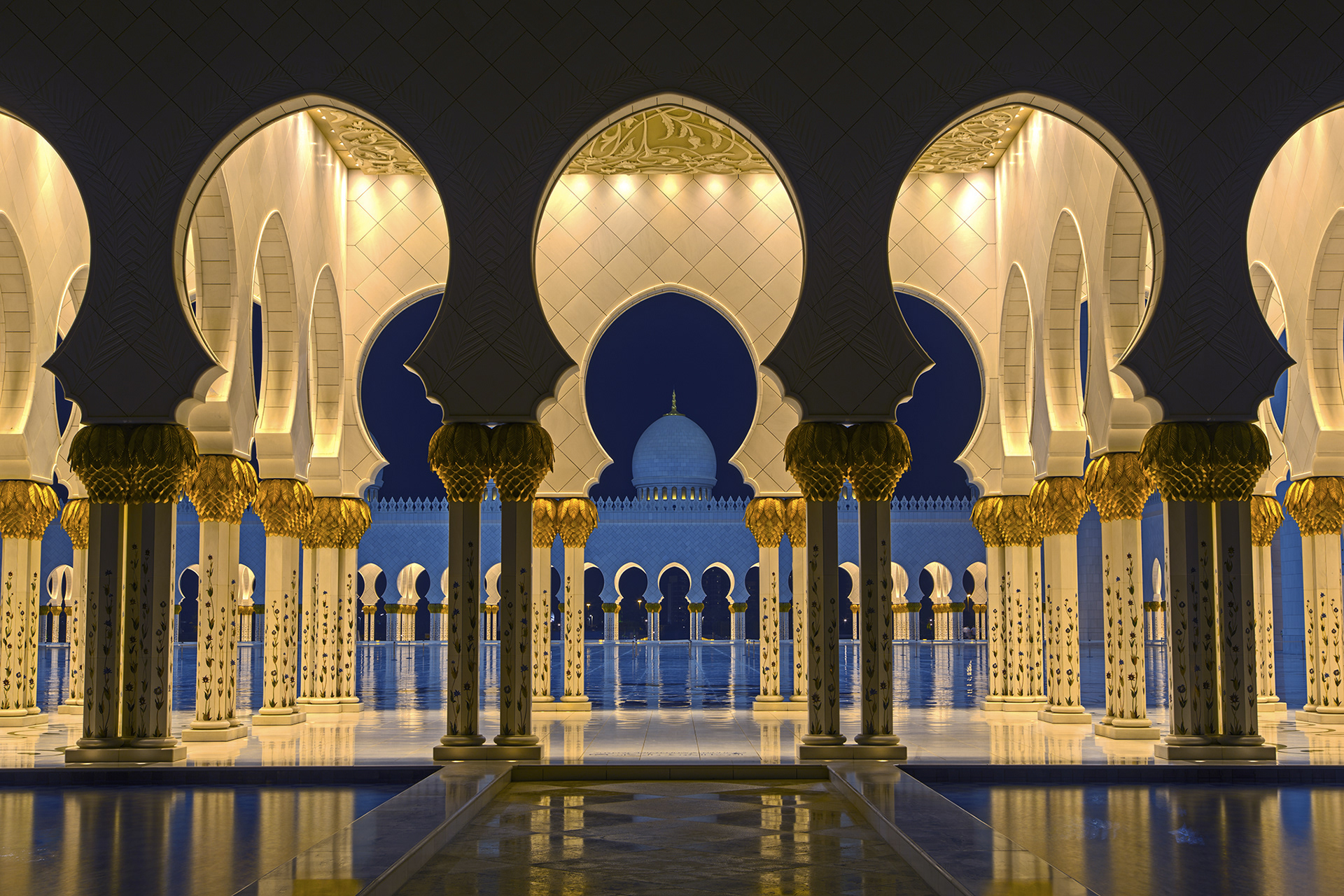 The mosque is not the oldest of the lot. Not like the ancient ones in Mecca or Damascus. In fact, it was only built as recently as 1996 till 2007. It was initiated by the late president of the United Arab Emirates (UAE), Sheikh Zayed bin Sultan Al Nahyan. He wanted a structure which would unite the cultural diversity of the Islamic world, the historical and the modern values of architecture and art. Throughout its brief history, the mosque became the world's most expensive one ever built. Its outer perimeters are still growing every year, due to the amount of growing worshippers. For this reason no one quite knows what the final bill for the mosque will end up to be.