ON THE FOURTH OF JULY
, four years ago today, we set out to capture a tenuous cloud-like phenomena called Noctilucent Clouds. What fascinates me most about these types of clouds, is that they are still not fully understood.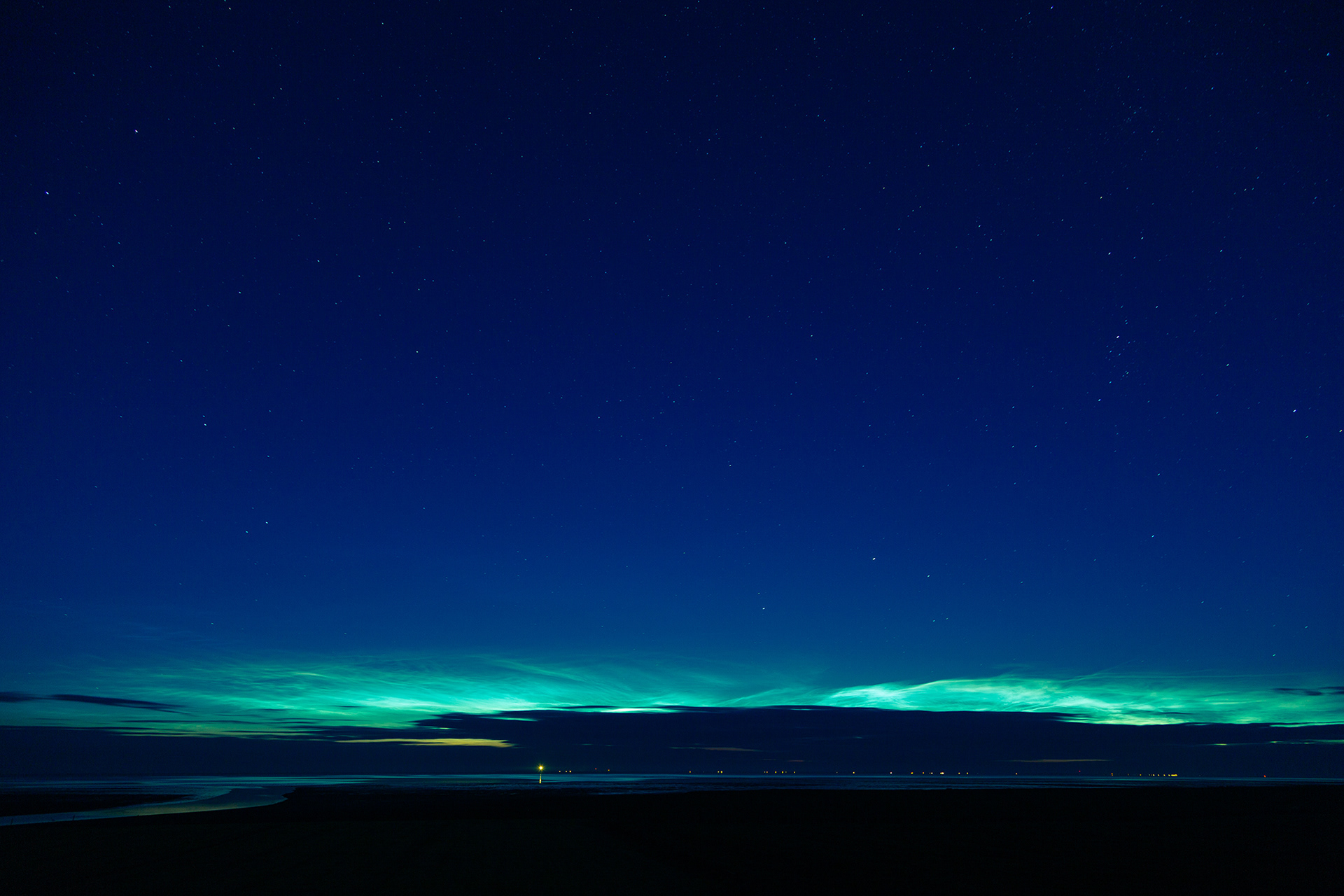 A

 

s a photographer and cinematographer, I have been fortunate enough to have traveled around the world. Having visited over forty countries (and still counting), I've seen and experienced places, met people, cultures and wildlife that I could not even have dreamed of as a child (I always wanted to travel when I grew up, ever since I read my first Tintin Comic Book).
Every once in a while, though, I hardly have to leave my own backyard to be able to do my job. And I love that just as much as traveling far and beyond.
One of those cases was exactly four years ago today. I had recently contacted the Leeuwarder Courant, to do a story about a tenuous cloud-like phenomena called Noctilucent Clouds.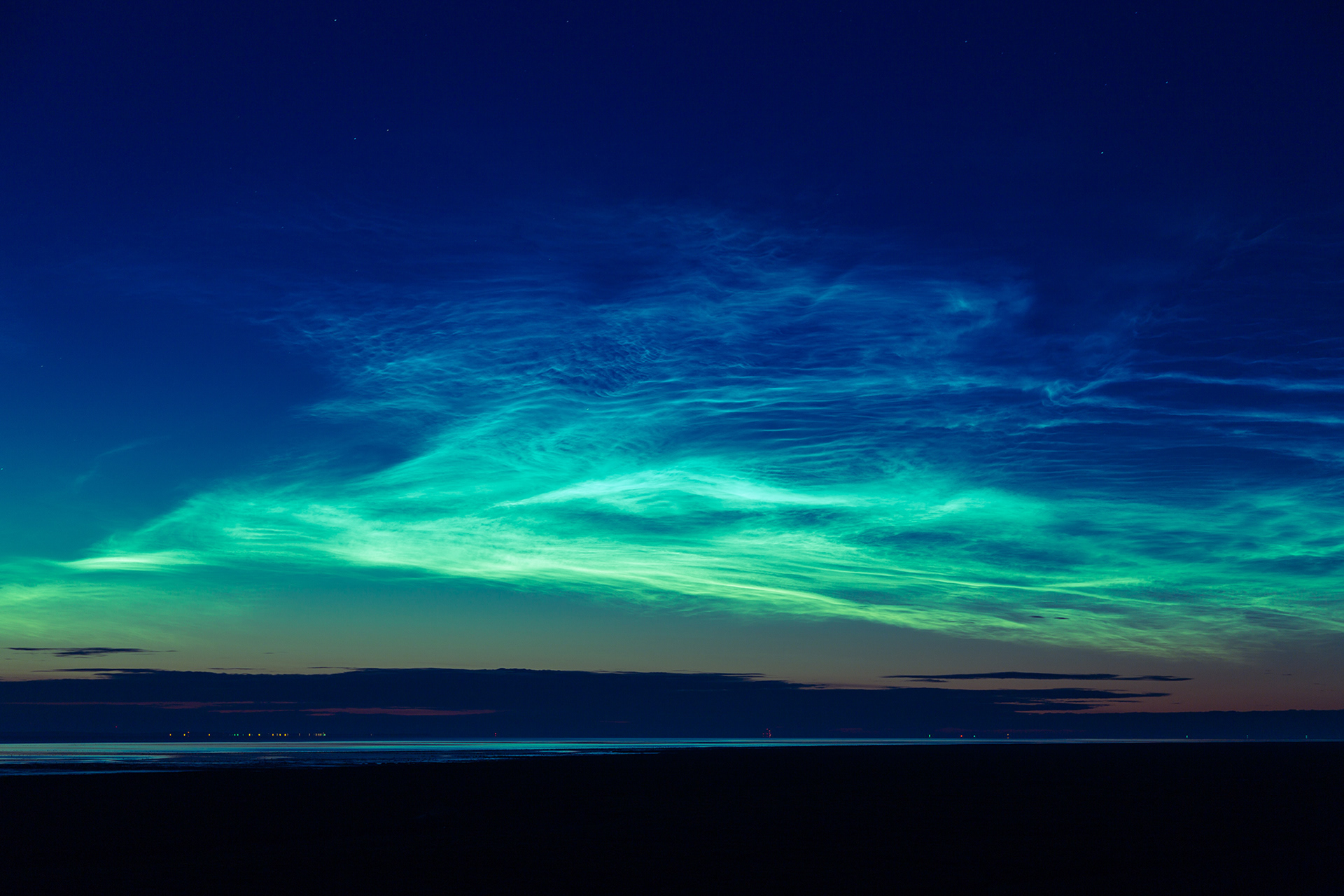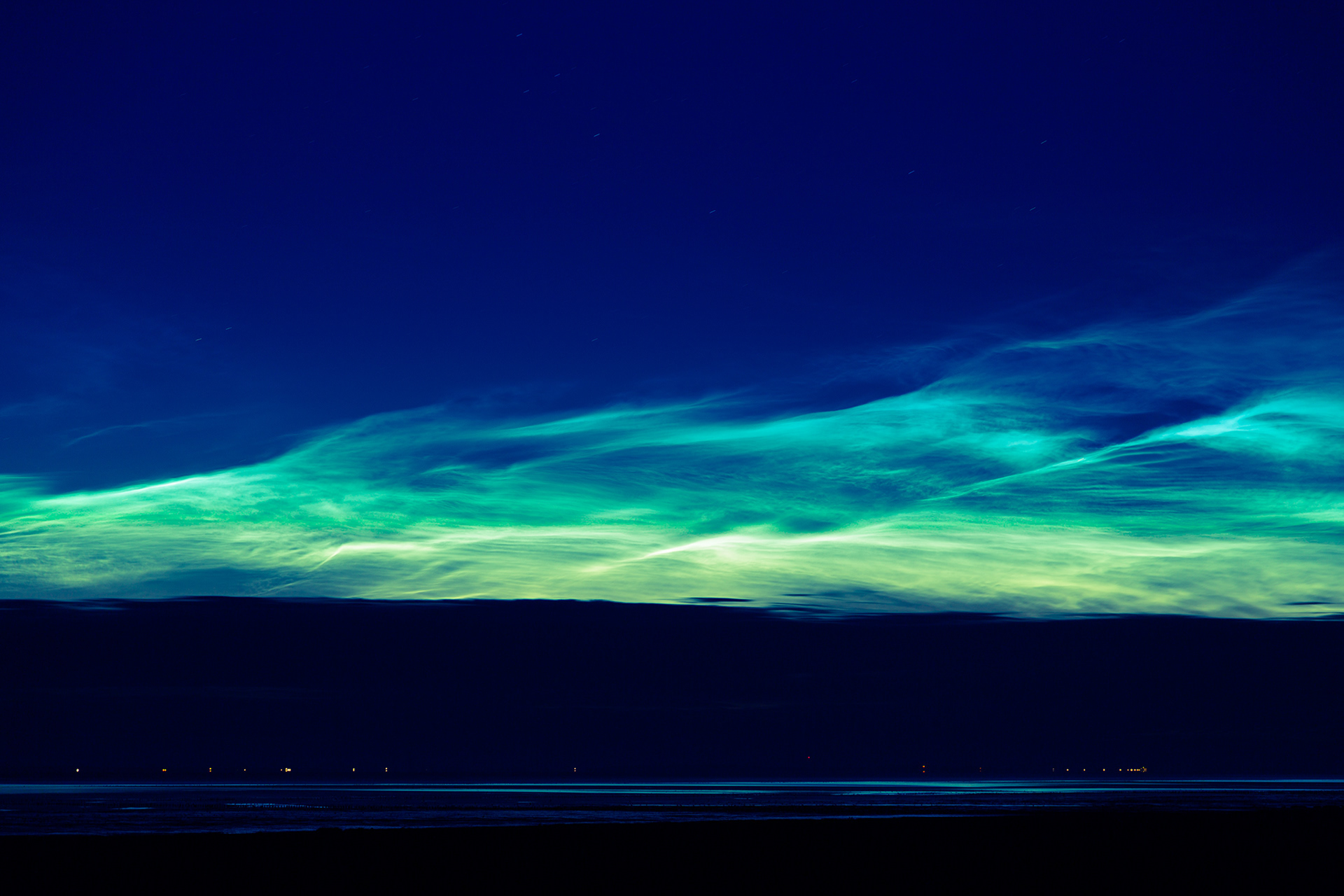 Because these clouds are so rare

, optioning this topic to the Leeuwarder Courant, was a total shot in the dark. I had no idea if and how it would work out. I could easily have returned empty handed. Fellow photographer and friend Ammer Omara and I had been checking the skies for days, without any luck.
A few days later, on the third of July, Noctilucent Cloud formations had been reported in a different part of the country. On the fourth of July, we chased the setting sun and traveled to Zwarte Haan. This is a place, no further than 25 kilometres away from my home, that offers pure darkness at night. There is basically no light pollution here. You also find the longest road in the Netherlands here, which ends where the Wadden Sea (a UNESCO World Heritage site, but that's a story for another time) begins.
Together with our camera's and tripods we spent the entire evening and night at Zwarte Haan, still with no absolute certainty of having any luck.
But on that particular fourth of July in 2014, we received some amazing natural fireworks in the upper layers of the Earth's atmosphere: Noctilucent clouds.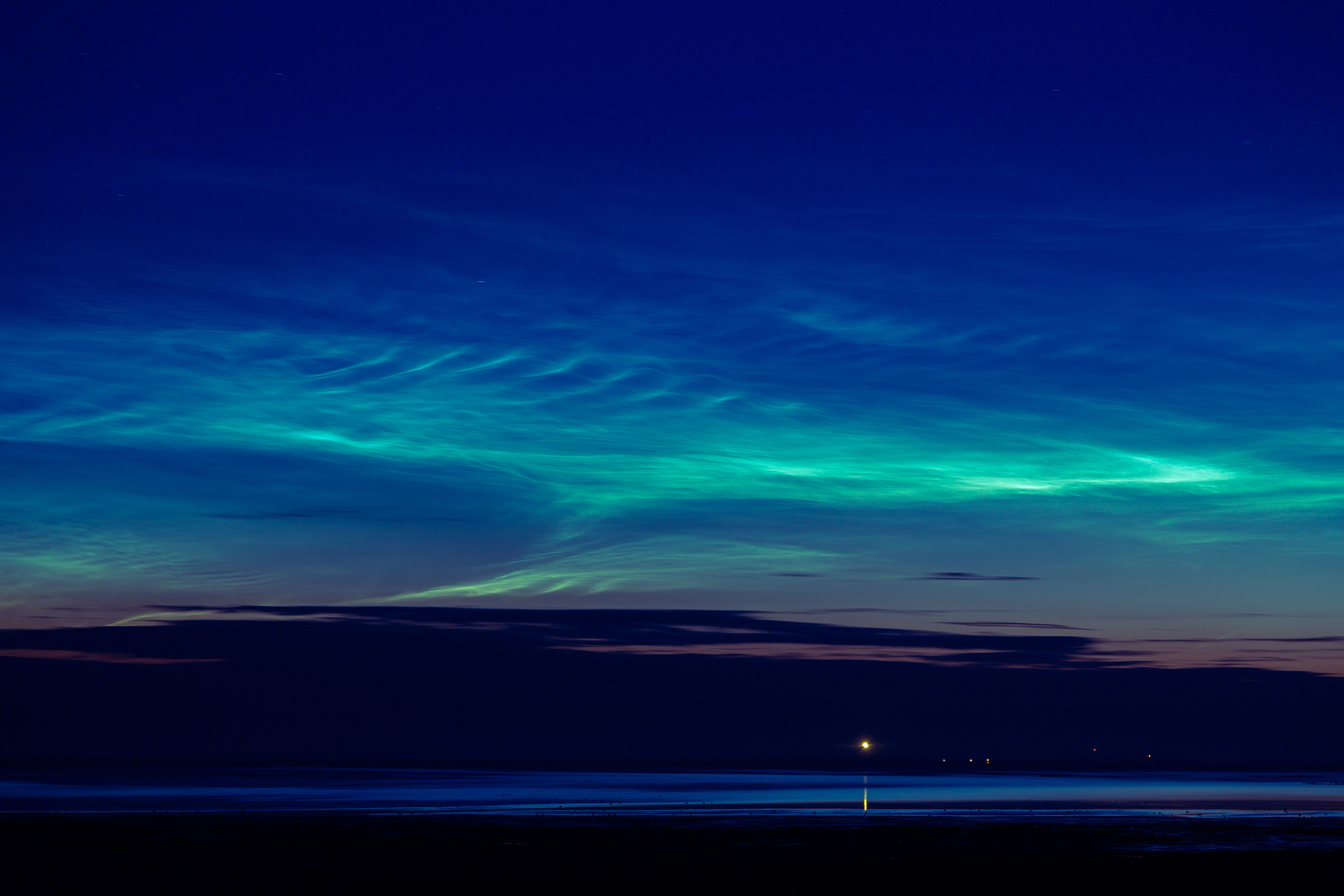 The natural spectacle

started around 02:00 AM and lasted till around 06:00 AM. Having waited for days, I shot most of my images within a 2 hour timeframe. That's how assignments work out sometimes. Patience and preparation are always key.
What fascinates me most, is that Noctilucent Clouds are still not fully understood. To me, In a way, we were photographing an unsolved mystery.